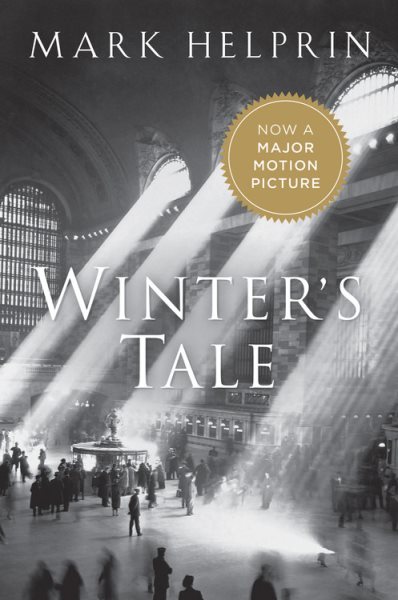 The 1983 book
Winter's Tale

by Mark Helprin
has been made into a movie with the same title starring Colin Farrell, Jessica Brown Findlay, Russell Crowe and Jennifer Connelly and arrives in theaters just in time for Valentine's Day on February 14, 2014.
Winter's Tale
tells the story of Peter Lake, a master mechanic who attempts to rob a mansion on the Upper West Side but is caught by young Beverly Penn, the terminally ill daughter of the house. Their subsequent love sends Peter on a desperate personal journey through time.
"Set in a fairy tale version of New York City, the novel is about a great many things and meanders through vast amounts of time, but it is notable in large part for its lush blend of fantasy and romance, vibrant and lyrically imaginative sensibility, and gorgeous and atmospheric prose. As the story develops, Helprin's portraits of the city suffering apocalyptic winters and the fantastical icy climes of other locations become dreamlike in their intensity." (Library Journal Reviews)
Want to read the book before seeing the movie?
Click here
to place your hold.