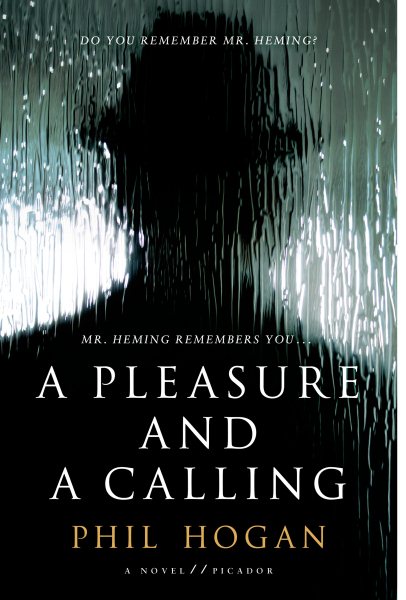 A Pleasure and a Calling
by Phil Hogan is a deliciously unsettling, darkly funny novel about a man who quietly spies on the private lives of his neighbors.
You won't remember Mr. Heming. He was the agent who showed you around your home, negotiated a price with the owner, and called you with the good news. The less good news is that, all these years later, he still has the key. That's absurd, you laugh. Of all the many hundreds of houses he has sold, why would he still have the key to mine? The answer is; he has the keys to them all.
Mr. Heming considers himself a connoisseur of the private lives of others. As details emerge about his troubled childhood, his hobby begins to form a clear pattern, and the reasons behind it come into focus. When the quiet routine of the village is disrupted by strange occurrences, including a dead body found in the backyard of a client's home, Mr. Heming realizes it may only be a matter of time before his secrets are found out.
"Hogan skillfully builds a character that combines Mr. Goodbar, Hannibal Lector and Moriarty..." (Kirkus Reviews)
"William Heming joins the ranks of unforgettable, unreliable narrators in this gloriously creepy novel of psychological suspense." (Booklist Reviews)