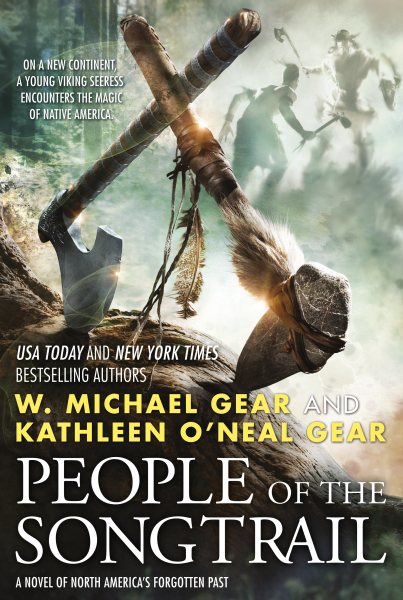 On the shores of what is now northeastern Canada, a small group of intrepid settlers have landed, seeking freedom to worship and prosper far from the religious strife and political upheaval that plague a war-ridden Europe . . .
500 years before Columbus set sail.
While it has long been known that Viking ships explored the American coast, recent archaeological evidence suggests a far more vast and permanent settlement. It is from this evidence that archaeologists and early American history experts Kathy and Michael Gear weave their extraordinary tale.
Based on recent archaeological discoveries, People of the Songtrail is the saga of the first European settlers to land on the shores of the new world. It is a story, like so many in America's history, of the swift and violent clash of cultures, and extraordinary men and women on both sides who are brave enough to work for the fragile hope of peace. (Publisher Summary)