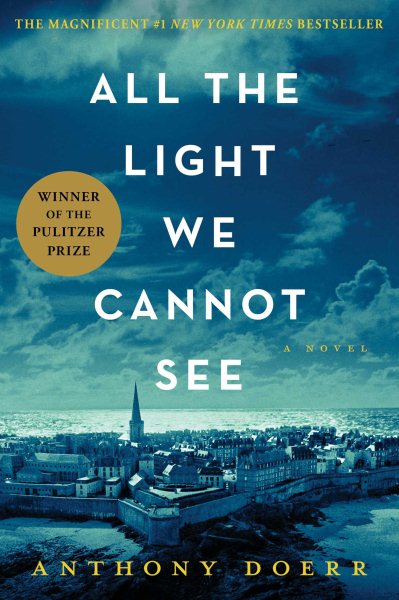 A National Book Award finalist,

All the Light We Cannot See

by Anthony Doerr is a stunningly ambitious and beautiful novel about a blind French girl and a German boy whose paths collide in occupied France as both try to survive the devastation of World War II. (Publisher Summary).
All the Light We Cannot See
received a starred review from Booklist Reviews:
"a
novel to live in, learn from, and feel bereft over when the last page is turned, Doerr's magnificently drawn story seems at once spacious and tightly composed. It rests, historically, during the occupation of France during WWII, but brief chapters told in alternating voices give the overall—and long—­narrative a swift movement through time and events."
Already read the book and loved it? Check out these read-
alikes
suggested by
NoveList
!
Jacob's Oath

by Martin Fletcher
As World War II comes to a close, Jacob, consumed with hatred, will not rest until he has killed his brother's murderer, a concentration camp guard called The Rat, which affects his newfound relationship with Sarah, another lonely Holocaust survivor. (Publisher Summary)
Stones from the River

by Ursula Hegi
Follows Trudi Montag, a dwarf who serves as her town's librarian, unofficial historian, and recorder of the secret stories of her people, in a novel that charts the course of German history in the first half of the twentieth century. (Publisher Summary)
In the Wolf's Mouth

by Adam Foulds
A tale set in North Africa and Sicily at the end of World War II traces the Allies' ill-fated liberation campaign against the Nazis from the viewpoints of an ambitious English field security officer and a wide-eyed Italian-American infantryman. By the award-winning British author of
The Quickening Maze
. (Publisher Summary)