Want more of Jane Austen's Elizabeth and Mr. Darcy? Try one of these
Pride and Prejudice
inspired stories: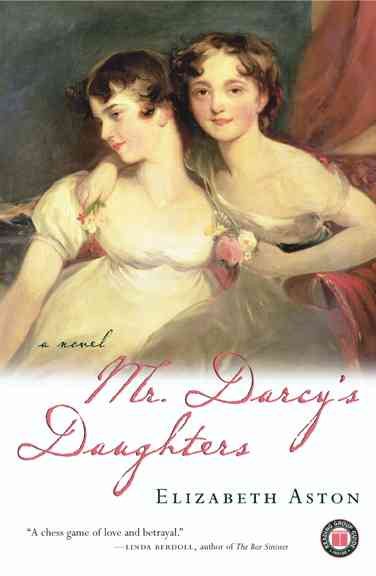 Mr. Darcy's Daughters

by Elizabeth Aston:
Picking up twenty years after
Pride and Prejudice
left off,
Mr. Darcy's Daughters
begins in the year 1818. Elizabeth and Darcy have gone to Constantinople leaving their five daughters, who have left the sheltered surroundings of Pemberley for a few months in London. While the eldest, Letitia, frets and the youngest, Alethea, practices her music, twins Georgina and Belle flirt and frolic their way through parties and balls and Camilla -- levelheaded and independent -- discovers what joys and sorrows the city has to offer an intelligent young woman. Readers will delight in the return of such beloved Austen creations as Elizabeth's old nemesis Caroline Bingley (now Lady Warren), the ever-reliable Gardiners and wayward Aunt Lydia.
Longburn

by Jo Baker:
A re-imagining of Jane Austen's
Pride and Prejudice
from the perspectives of its below-stairs servants captures the romance, intrigue and drama of the Bennet household from the sideline perspective of Sara, an orphaned housemaid who becomes subject to the arrival of the militia and the attentions of an ambitious former slave.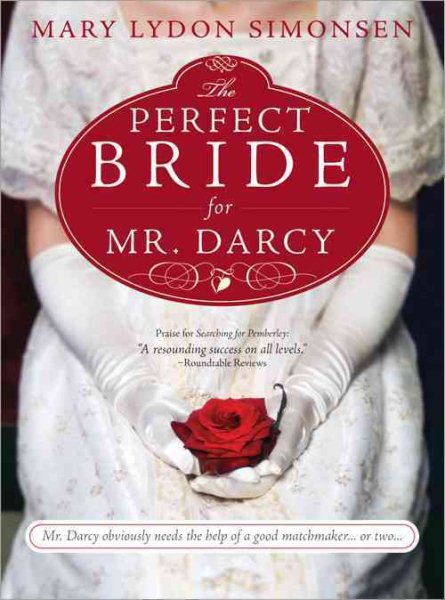 The Perfect Bride for Mr. Darcy

by Mary Lydon Simonsen:
Georgiana Darcy sees that Elizabeth Bennet is a perfect match for her brother and she enlists the help of her cousin, Anne de Bourgh, to bring them together, despite Darcy's stubbornness and Elizabeth's pride.
"Using her creative license, Simonsen offers her insights into Austen's beloved characters in this retelling of
Pride and Prejudice
, giving prominence to minor characters' influence over the mismatched couple so that true love will prevail."
(Booklist Reviews)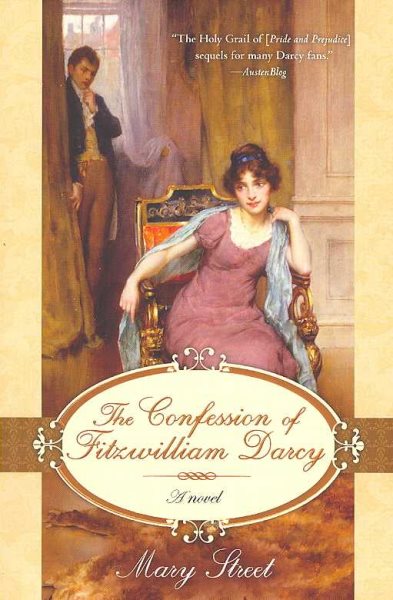 The Confession of Fitzwilliam Darcy

by Mary Street:
In Fitzwilliam Darcy, Austen created the ultimate romantic hero. Yet
Pride and Prejudice
reveals little of Darcy's innermost thoughts. Here, Street unveils the true motives and mysteries of Elizabeth Bennet's enigmatic suitor. Through Darcy's eyes we discover the reality of his relationships with his sister Georgiana, his cousin Colonel Fitzwilliam, the dastardly Wickham, his friend Bingley, and his formidable aunt, Lady Catherine. And of course, all his memorable encounters with Elizabeth, from that first view of her fine eyes to his disastrous proposal, and then to a pride and arrogance tempered by an unquenchable love.
The Secret Diary of Lizzie Bennet

by Bernie Su and Kate Rorick:
Twenty-four-year-old grad student Lizzie Bennet is saddled with student loan debt and still living at home along with her two sisters—beautiful Jane and reckless Lydia. When she records her reflections on life for her thesis project and posts them on YouTube, she has no idea The Lizzie Bennet Diaries will soon take on a life of their own, turning the Bennet sisters into internet celebrities seemingly overnight. When rich and handsome Bing Lee comes to town, along with his stuck-up friend William Darcy, things really start to get interesting for the Bennets—and for Lizzie's viewers. But not everything happens on-screen. Lucky for us, Lizzie has a secret diary.